FOR QUICK AND EASY SELF-SQUARING JOINTS, USE THIS 90-DEGREE CORNER CLAMP FROM KREG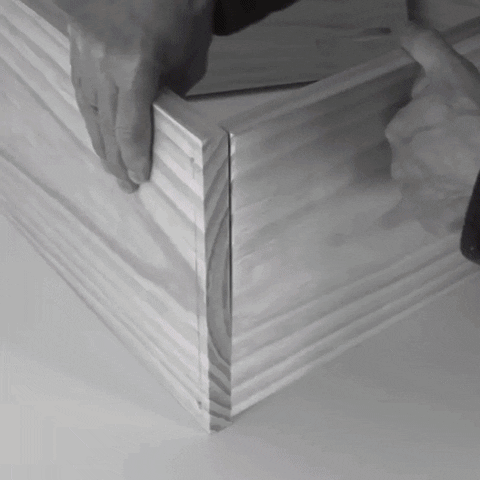 90 Degree Corner Clamp is perfect for drawer construction and shelf installation. The innovative design aligns work pieces to 90 degrees, while the quick-adjust handle lets you make fast, easy adjustments for varying stock thickness up to 1-1/4". The unique swivel head and quick release lever improve ease of use and efficiency as you work. Its large clamping surface protects soft woods against workpiece imprints. Durable, heat-treated steel construction features nickel plating for additional longevity.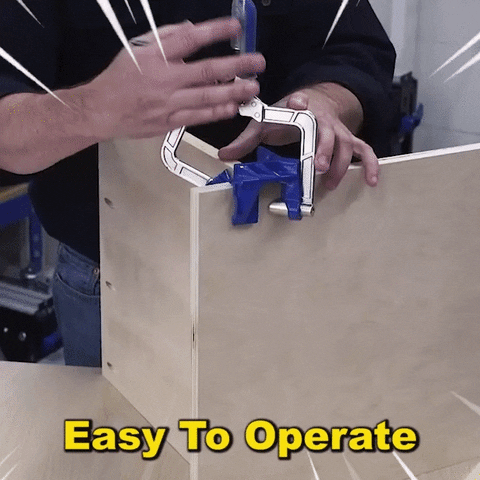 90 Degree Corner Clamp helps hold assemblies to ensure that you get strong, tight-fitting assemblies, whether you're using Kreg pocket-hole joinery or another method. The V-wedge jaws grip the mating pieces securely, ensuring that the pieces sit at precise 90° angles while you drive in Kreg Screws, or even another type of fastener, such as a nail or wood screw.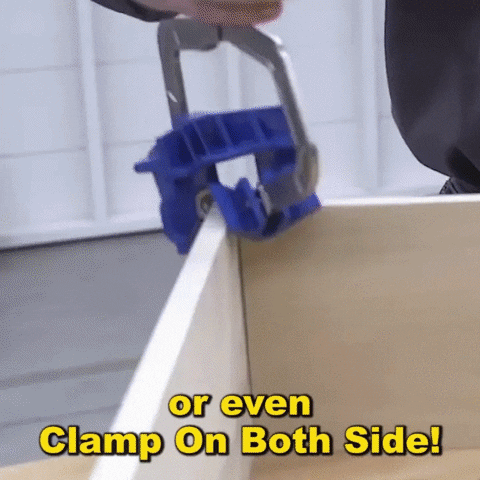 It feature all-metal construction, including cast-aluminum pads, an outer "V" and inner wedge that press against the inside and outside faces of the two pieces being joined in order to hold those pieces at a 90° angle to one another. Edge stops help align the edges of the pieces to ensure accurate assembly of structures like boxes, cabinets, drawers, and cases. The 90 Degree Corner Clamp gives you the helping hand you need to hold 90° corners and "T" joints together securely when you're assembling boxes, drawers, cabinets and cases. 
FEATURES: 
1. Helps hold assemblies like boxes, cabinets, drawers and cases. 
2. Durable heat-treated steel construction.
3. Clamp adjusts automatically to match material thickness. 

SPECIFICATIONS: 
1. Size: ‎1-1/4"
2. Material: aluminum alloy, 420 stainless steel and plastic
3. Rubber-wrapped handle design
4. Maximum opening abut 38mm
PACKAGE INCLUDES: 
1 x 90 Degree Corner Clamp