The ultimate way to create unique pouring spreading painting!
Upgrade your cake decoration & water painting game to a whole new level with the Acrylic Pouring Strainer! Pour & spin to create your very own unique patterns to impress all your friends & family on your next party!
The Acrylic Pouring Strainer is made of non-toxic high grade silicone with heat-resisting properties, combined with stainless steel strainer in the middle to spread paints evenly on any surface. Simply pour your favorite color in circular motion & look as it spread, or you may do it in any direction you desire to create all sorts of special design!
The Acrylic Pouring Strainer is perfect for cake's liquid icing or simply for children to express their creativity on papers!
HOW TO USE-:
Prepare pouring strainers, dye, water & a cup (plastic or glass)

Pour your favorite dye into the cup & mix well with water

Place the strainer on a piece of paper (or any surface you wish to paint on)

Pour mixed paints into the strainers in circular motion

Enjoy your beautiful work!
FEATURES-:

Suitable for Children Painting or Cake Dressing Decoration
Easy to Use & Clean
Create Beautiful Spreading Patterns, Mix & Match Paintings with Different Pouring Motion for Unique Patterns Every time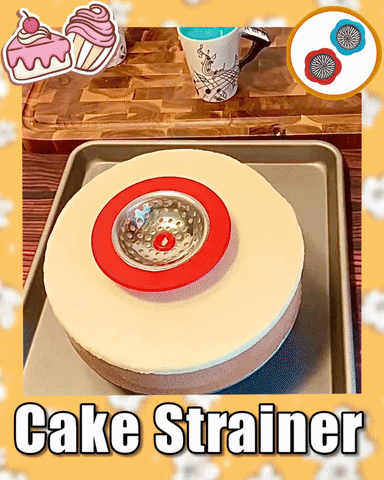 PACKAGE INCLUDES-:
1 x Acrylic Pouring Strainer