PAINT A COLORFUL AND SATISFYING ARTWORK 
IN JUST A MOVE !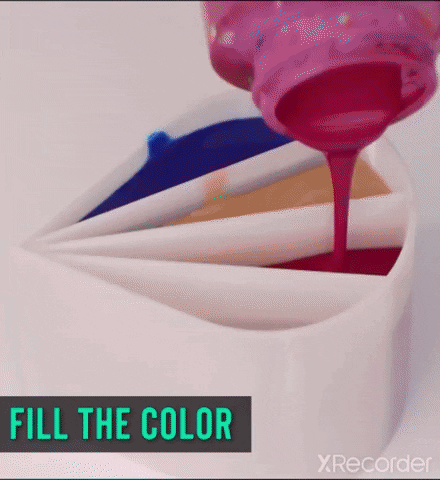 Wish to make your own decorative acrylic pouring paint? Try with Acrylic Split Cup! With Acrylic Split Cup, your pouring paint work will become easier and more efficient.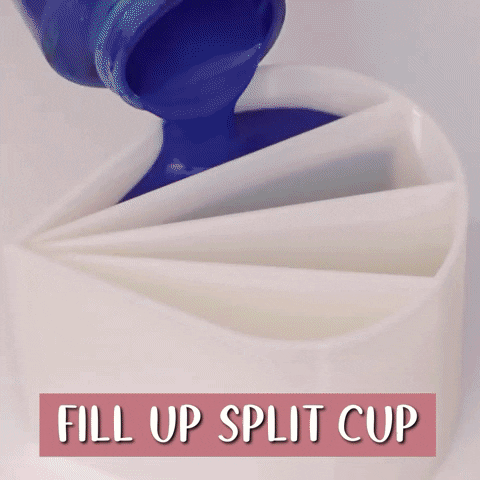 This Acrylic Split Cup design has 5 channels for separating the paints, with each channel holding 12 oz. Acrylic Split Cup is designed to be rigid, lightweight, and easy to use! These cups work great for tree ring pours, kiss pours, and many other fluid art techniques.

This 12 oz. 3D printed cup is made by high quality acrylic and it is bio-degradable. After using it, rinse with lukewarm water immediately to minimize the time allowed for the paint to dry. Let's make your own acrylic pouring paint with an easy way! 


FEATURES-:
Great for fluid art, tree ring pours & ribbons

5 channels allow different colors to be filled

Lightweight & easy to use

Corrosion resistance & moisture resistance

Strong & sturdy
SPECIFICATIONS-:
Material: Acrylic
Size: 12 oz. x14x10
Color: Blue
PACKAGE INCLUDED-: