KNITTING WITHOUT BLISTERING!

Adjustable Knitting Loop is specially designed for beginners and lovers of knitting! It can fix the position of the yarn, and make your knitting work faster! 
The Adjustable Knitting Loop is also protecting your fingers from blistering during knitting. It keeps the yarn in the position to prevent loose/tighten in knitting.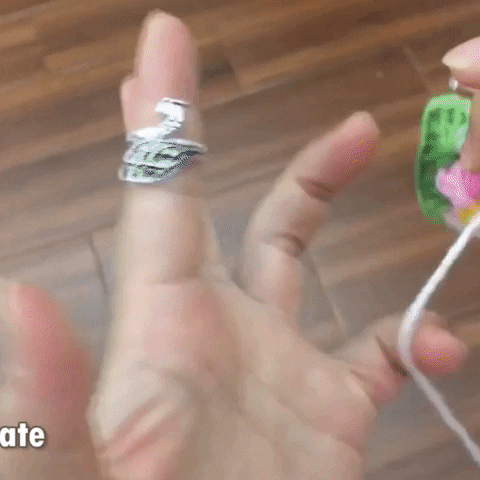 The Adjustable Knitting Loop has an adjustable size design which suitable for everyone to wear. All you need to do is just adjust it to fit your fingers. The ring is made of an alloy that durable & will not rust easily. 
FEATURES-:
Fix the yarn in place for faster knitting or crocheting

Helps to maintain consistent yarn tension

Protect fingers from blistering

Easy for the yarn sliding in and out

Easy to wear and take out

Strong and sturdy
SPECIFICATIONS-:
Height: 2 cm
Material: Alloy, plating ancient white K
Color: Ancient silver
PACKAGE INCLUDED-:
2 x Adjustable Knitting Loop