A GOOD HAND TOOL FOR DIY LEATHER CRAFT!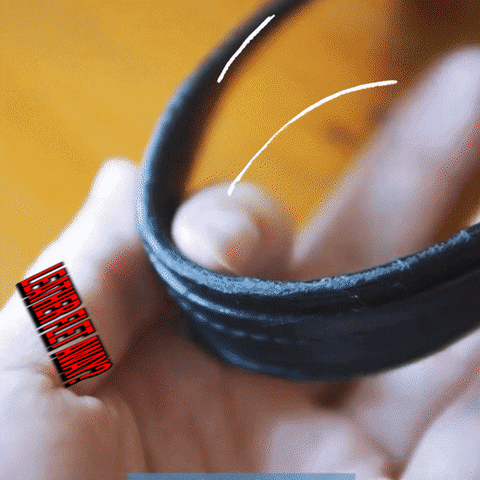 There are literally hundreds of ways to clean up the edges of your leatherworking projects. The most established leatherworkers have their own unique way to do their edges. Some spend a really long time getting a nice glossy and smooth finish.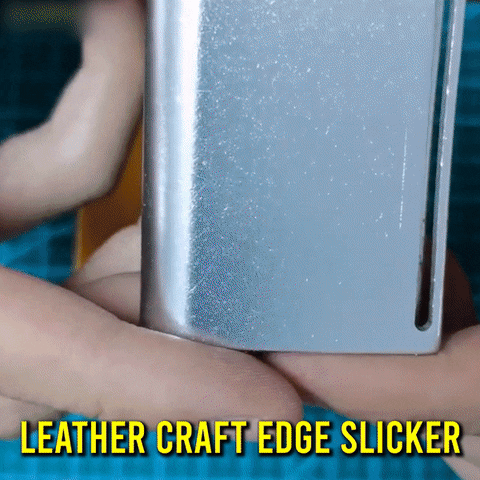 Burnishing leather edges is a great way to make a leather project look amazing !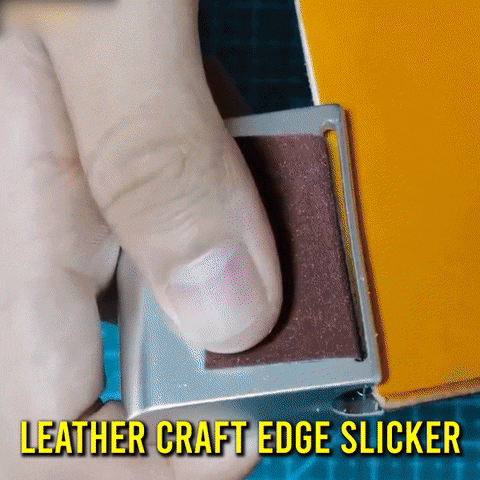 Running a smooth piece of Aluminium Alloy Leather Craft Edge Slicker over the surface of the leather and applying pressure, can smooth out the surface of the leather.  
Features:
1. Made of high quality aluminum alloy, rust and corrosion resistant.
2. Can be used for leather edge polishing.
3. Suitable for belt, saddle and other thick leather grinding, not suitable for soft leather and thin leather.
4. Effective and convenient to use.
5. There are multiple colors are optional. 
Specification:
1. Item Type: Leather Edge Polishing Tool
2. Material: Aluminum Alloy
3. Optional Color: Black, Silver, Red, Blue, Gold
4. Length: Approx. 48mm / 1.9 inch
5. Width: Approx. 40mm / 1.6 inch
6. Height: Approx. 15mm / 0.6 inch 
How to Use:
1. Put the sandpaper in the fixing slot. 
2. Hold the tool and fix the sandpaper. 
3. Put the leather edge into the groove to polish it.  
Package Includes
: 
1 x Aluminium Alloy Leather Craft Edge Slicker