Want to create a unique effect of an erupting

VOLCANO

 for your AQUARIUM?
These Aquarium Volcano Ornament Kit can add a beautiful extra effect of VOLCANO Eruption and increase oxygen for your fish tank.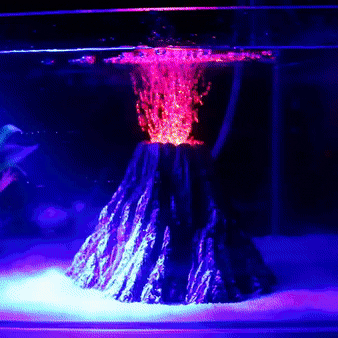 Adds beneficial bubbles to the aquarium water, help oxygenate the water and improve the living conditions for your fish;Create an "underwater VOLCANO eruption" effect to make a wonderful view of your aquarium
Durable IP68 waterproof design of the LED Light, prevent electric leakage;Multi-Colored LED light changing colors slowly, make a wonderful view of your aquarium
Made of resin which is safe, non-toxic, environmentally friendly and totally harmless to your fish;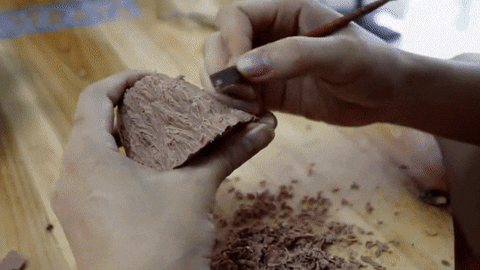 Aquarium VOLCANO Ornament Kit adds beneficial bubbles and colorful light to your aquarium;Air stone disk can provide bubbles, thanks to an air pump connected via flexible tubing
These bubbles help oxygenate the water as they pop on the surface, improving the living conditions for the fish, plant life, and other creatures in the tank.
Easy to install, lights up your fish tank with an eye-catching stream of effervescent bubbles;Perfect design to organize the power cords and tube, make your aquarium more clean and sleek.
This VOLCANO ornament kit can add a beautiful extra effect of your aquarium, make your fish tank have vivid color and adds ornamental value of your aquariums.
PACKAGE INCLUDES:-
Aquarium Multi-color LED Light with airstone (US Plug or EU Plug), OR
Volcano Size (M): 5.9" x 3.7" x 1.3" (15cm x 9.5cm x 3.3cm) + Aquarium Multi-color LED Light with airstone (US Plug or EU Plug)

, 

OR
Volcano Size (S): 3.1" x 2.2" x 0.8" (8.5cm x 5.5cm x 2cm) ONLY