The one & only pen knife that come with 28 different usage! 
The Art Knife is a 28-in-1 pen knife that will assist your repairing works in various different forms! Making your task clean, convenient & efficient!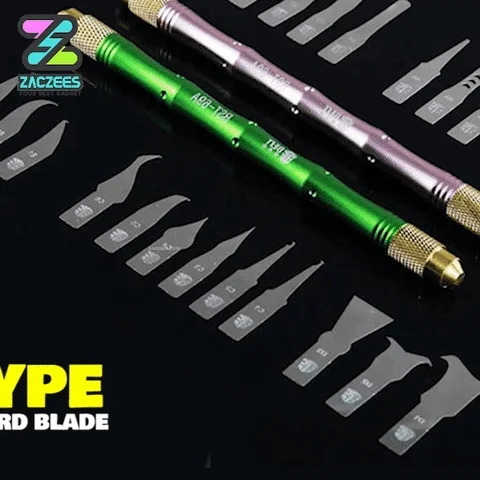 It is extremely useful & practical for task that requires precision & care, such as desoldering circuit board, repairing electronic chips & tinkering with small sized equipment. 
Doing arts & building models? The Art Knife can also be used to removes glue cleanly if you accidentally made some mistake!
The Art Knife's Knife Head is also easy to switch & assemble, all you need is to give it a twist and your Art Knife is good to use, increasing your efficiency since you doesn't need to find and switch tools every time you change a task!
FEATURES-:
28 Different Knife Head for Various Purpose

Desoldering & 

Removes Glue Easily
Suitable for Precise Task, Such As Repairing Electronic Chips
Easy to Change & Install Between Tasks
PACKAGE INCLUDES-: