LOCKING DOWN THE ENGINE FOR TIMING BELT REPLACEMENT 

The relationship between the cam and crank is a critical one. You might say they are heavily dependent on each other for their survival because any slip-up and their union ends in catastrophe. Locking down engines for timing service is a necessity anytime you remove the crank or cam pulley or have to replace the belt itself.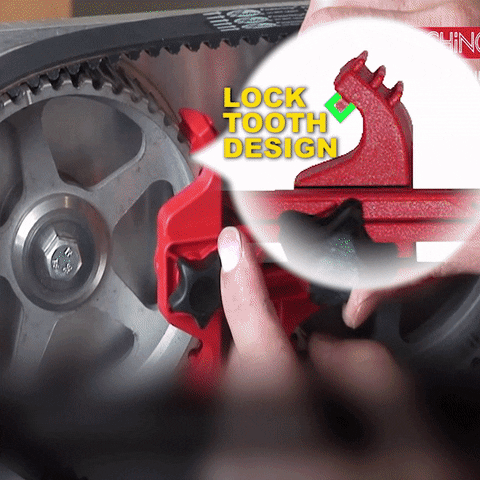 A one-of-kind Camshaft Locking Tool that works on most single, overhead engines. You'll be amazed by how effective this tool is at maintaining the valve time during belt replacements! Plus, this cam shaft tool totally reduces repair time and discourages damages to your engine when incorrect timing is applied.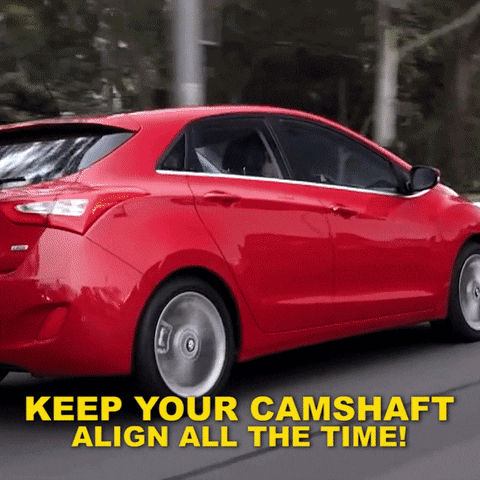 FEATURES: 
1. Covers most single overhead cam engines, twin cam engines and quad cam engines.
2. Compact design to allow easy operation in small engine bays, allows operation in confined engine compartments. 
3. Master set contains the dual Cam Clamp and 4 Cam Clamp singles for dual or quad overhead cam engines.
4. Single Cam Clamps lock gears individually; one per gear positive lock tooth design securely engages all cam gear sizes. 
5. Used to hold camshafts in position while changing timing belts on most over-head cam engines.
6. Reduces repair time and prevents possible engine damage due to incorrect timing. 
7. Fits timing gear diameters from 4" (101mm) to 6" (152mm) and gear spacing from 1/16" (1.6mm) to 3" (76mm).
SPECIFICATIONS: 
1. Color: Red+Black+Silver
2. Material: Metal+Plastic
3. Quantity: 5 Pcs/1 Set
PACKAGE INCLUDES: 
1 x Camshaft Locking Tool