IDEAL TOOL TO REMOVE THE CAR WHEEL BEARINGS EASILY FOR CAR REPAIR!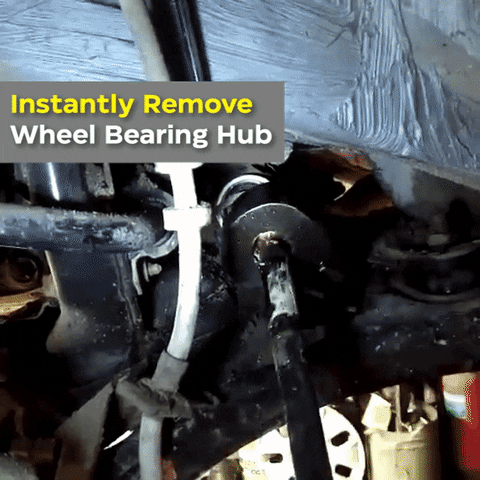 Removing a wheel bearing without a Car Wheel Bearing Removal Tool is a lot of work. A Car Wheel Bearing Removal Tool is an essential tool to have in workshops, garages, and also for you as a DIY car enthusiast.
Car Wheel Bearing Removal Tool ease your work by making this process effortless. They also enable you to remove the wheel bearings without disassembling the steering assemblies, which could be quite tiresome. The tool saves you the time you would have spent disassembling some parts of the vehicle and aligning it after the process. Therefore, it also minimizes the time you could have used in the wheel bearing replacement procedure on top of saving you effort.

The best Car Wheel Bearing Removal Tool enable you to remove wheel bearings without the need for hammering. Hammering causes many damages to the bearings, nuts, and other parts of the vehicle. The tools enable you to work efficiently and professionally without damaging the bearings, nuts, and wheels.
FEATURES: 
1. H
igh quality.
2. Made of heat-treated carbon steel material, durable and sturdy.
3. Designed for professional auto mechanics and heavy duty applications.
4. Direct remove without other tools required and convenient to use.
5. Professional removal tool for cars repair.
SPECIFICATIONS: 
1. 
Material: Carbon Steel
PACKAGE INCLUDES: 
1 x Car Wheel Bearing Removal Tool