Does your cat

put up a fight

every time you

clips his nails

?
Do you have to

chase him around

the house every time you try to

put him in his carrier

?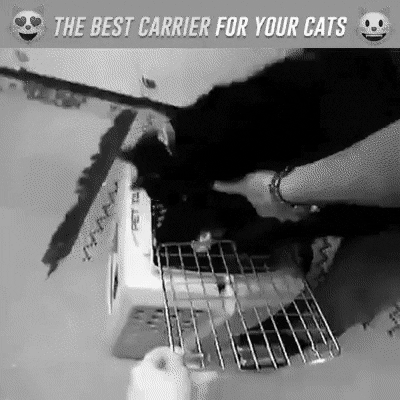 Our experience tells, many cats are afraid of confinement, which can make these tasks unpleasant. But this Cat Cozy Comfort Carrier's head-out design eases that fear, so your cat Stays Calmer while you put it on. 
The Bag is Roomy and Comfortable, allowing him to move and stretch so he's more relaxed for travelling or nail-trimming. 
This Machine-Washable carrying, grooming and nail-trimming bag is designed to keep your cat calm and comfortable. Use it for travelling, clipping nails and administering medicine. 
The Velcro Collar adjusts to any-sized neck so the cat is gently restrained, and the bag allows him to move and stretch without feeling that restraint. 
HOW TO USE:-
Open the Collar and unzip the bag. Place it in front of you, and fold back the top side. Place your cat on the bag, facing away from you.
Keep one hand or arm around his chest while you slide the collar over his head. 

Zip the bag closed.

Adjust the collar with the Velcro strip. You should be able to comfortably slip one finger under the collar.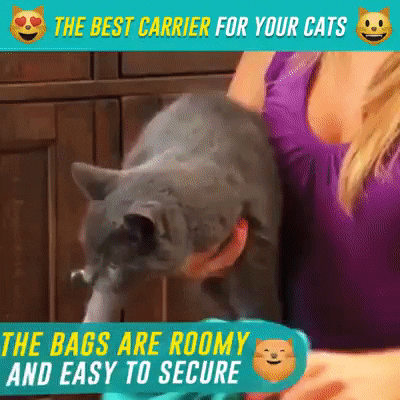 FEATURES:
Soft carrier for cats and small dogs
Made from a rip resistant canvas material which prevents sharp nails from poking through
Has a shoulder strap sling that makes for easier carrying and keeps your pet close to your body
Can also be used as a grooming sack for clipping nails, bath time, or administering medicine
The opening for your pet's head is adjustable and there are 2 openings for the front paws which can be closed with Velcro
Allows your cat or small dog to see his surroundings which will help keep them at ease
Top strap is connectable to a seat belt
Machine washable
PACKAGE INCLUDED:
1 x Cat Cozy Comfort Carrier (Green or Black)