Cuts precise 360° Circle, Smooth Curves & Straight Lines on Metal Easily!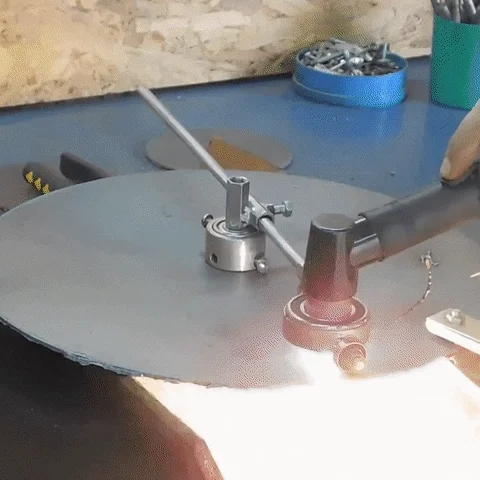 This Circular Plasma Cutter Guide allows for easy cutting of straight lines, curves, radii, and circle with minimal finishing. The versatile center mount allows you to center the cutting guide for circle & radii using either a punch or drilling a hole.
This cutter guide can save a lot of time on your work on measuring the size of the circle, it is a good choice and good protection function for you when doing welding work. Minimize the risk of miscalculation with this awesome tool!
The Circular Plasma Cutter Guide is made of copper raw material with fine processing. Suitable for plasma cutting of machine tool. The combination of proven welding equipment, welding metal is important, but sometimes you need a fast, accurate wat to cut the stuff. That's where plasma cutting comes into its own. With the help of the Circular Plasma Cutter Guide, you will never make another mistake on your craft!
SPECIFICATION-:
Material: Copper
Model: PT31/40
Dimension: 30*30*40cm
FEATURES-:
Compatible for P80, PT31 & AG60 (Groove Cups)
Easy & Practice to Use
Adjustable Diameter 
Suitable for Cutting Circle, Curves & Radii
PACKAGE INCLUDES-:
1 x Circular Plasma Cutter Guide