These

colourful ceramsite

can ensure your plants grow well!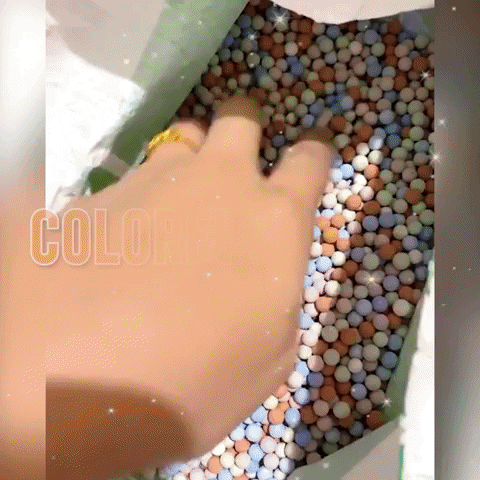 Colorful Ceramsite act as a drain layer when it placed on the bottom of the pot. This can keep the drain open and increase the breathability of the pot.
The Colorful Ceramsite will naturally emit negative ions to purify the air after contacting with water. Besides, a layer of ceramsite can slow the evaporation of water.  
The Colorful Ceramsite is fired from clay, and the structure is loose and has many pores, which can absorb some water. Plus, this ceramsite have stable chemical properties where it has no peculiar smell and no harmful substances. Moreover, it inhibits insect pests so it is suitable for indoor decoration. It can also be reuse as you can wash the ceramsite after using and keep it for later use.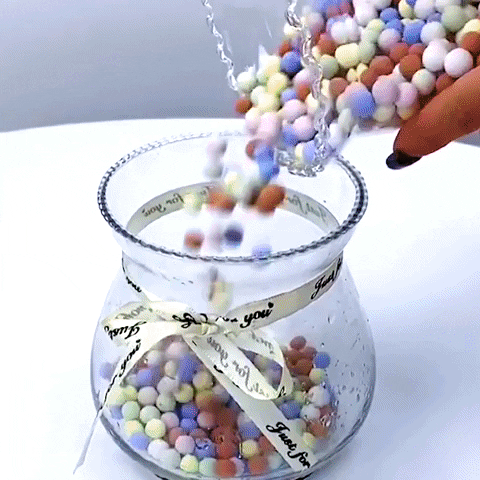 FEATURES:-
Negative ion effect- After the gardening ceramsite contact with water, it will naturally emit negative ions to purify the air.

Water purification function- It is surrounded by many small pores, which have water purification and filtration effects.

Sterile and insect-free- It is sterile and does not grow insects as it inhibit microbe breeding.

Reuse- Can be wash and recycle for reuse
SPECIFICATION:-
Materials: Natural Clay/Stone

Color: Mixed color

Size: Small (Diameter 0.6cm), Large (Diameter 1cm)
PACKAGE:-
1 x Colorful Ceramsite (500g)