One-hand operated handy scribe tool!
Hard to draw out an uneven surface during any work craft project? You need Contour Marker to accomplish your amazing masterpiece! 
The Contour Marker is a new duplicating tool that is not limited to any shape or size of the object! It creates an instant template for curved and odd-shaped profiles simply and easily. The two distinct ends, one pointed and one pulley, are intended to make it easy to push and obtain an accurately copied shape in the majority of working projects.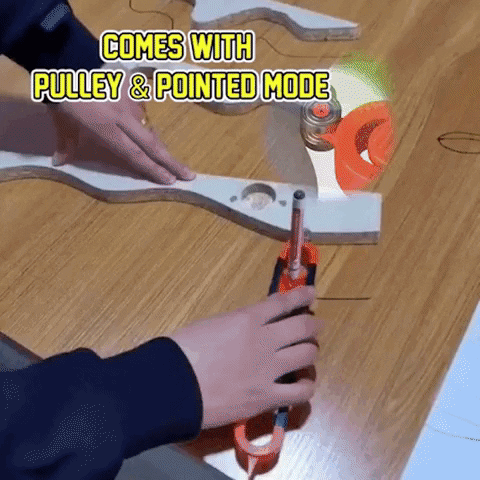 The Contour Marker has two small tents on the body and can provide a stable movement during the scribe project without any deviation. The handy long design makes the tool easy to hold with one hand, and you don't need to bring a ruler, compass, or any other tool for the scribe job, which means no more guesswork and complex operations. 
With Contour Marker, you finish your project without stopping instead of repeating the same copy and transfer job, which is especially suitable for the long object scribe project. There is no harm to the surface of the target you would like to shape and duplicate as it is made of high-quality ABS plastic and metal. 

Features: 
Precise shape duplication

Not be limited by the length of the object

Designed with pulley end and pointed end to ease the shape drawing

One-hand operated handy scribe tool

No more guess work and complex operations

Used in various scenarios such as van conversion projects and woodworking project

Made by high quality ABS plastic and metal
Specification:
Material: Metal + ABS

Product Size: 233 x 35 x 27mm / 9.2"x1.4"x1.1"
Package Includes: