LOOK YOUNGER WITH A V-SHAPED FACE
Remove excess water by unblocking facial lymph nodes and boosting lymphatic circulation with this vibrating Face Massager with high-frequency EMS.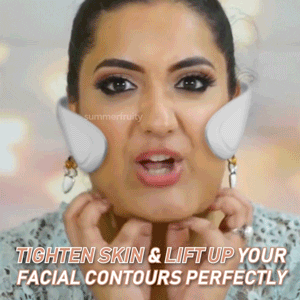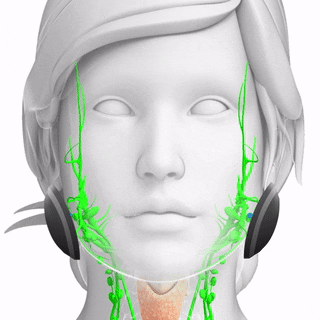 Improve the aging loose skin and superficial fine lines, resume the elasticity of skin, makes the skin bright and supple.
FEATURES:-
Lifts your face and deeper stimulate the regeneration of skin, effective at improving sagging skin, aging wrinkles without damaging the skin.
Radio Frequency helps improve loose and saggy skin condition, skin tightening after the first time of use.
Reduce fine lines and wrinkles, improve forehead lines and sagging cheeks. Smooth and tighten facial muscles.
With deep vibration into the skin, it reduces the appearance of subcutaneous fat on the cheeks on the chin.
Effectively ease the tired skin with gentle massaging and improve the oxygen content and supplemental nutrients of the skin.
SPECIFICATIONS:-
Color: Black, White

Powered By: USB Charge
PACKAGE INCLUDES:-
1x EMS Tightening Face Massager