the Safer and reassuring way to handle your catch!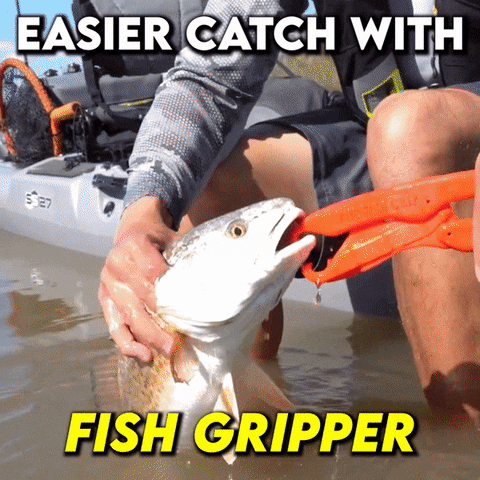 The best possible way to handle your giant catch is by using the Luminous Fish Gripper! Never let your finger to be bitten by the angry fish ever again!
The Luminous Fish Gripper have a grip width of 2.5 Inch (6.5cm) and a total length of 8.2 Inch (21cm), making it ideal for fish of various sizes.
Worry that it will be missing in an evening or night fishing session? Fear not! Because the Luminous Fish Gripper, as the name said, will glow in the dark & it is also floatable on water!
Made with stainless steel pin & High quality plastic material, the Luminous Fish Gripper will give you a powerful and steady grip even with a furious humongous fish.
FEATURES-:
Able to Handle Most Sized Fish
Floatable & Luminous
Strong Grip
Multi Functional 
Durable Material
Portable
PACKAGE INCLUDES-:
1 x Luminous Fish Gripper