A LITTLE EXERCISE WITH LOT OF EXCITEMENT TO PLAY SAFELY AND HAVE FUN AT HOME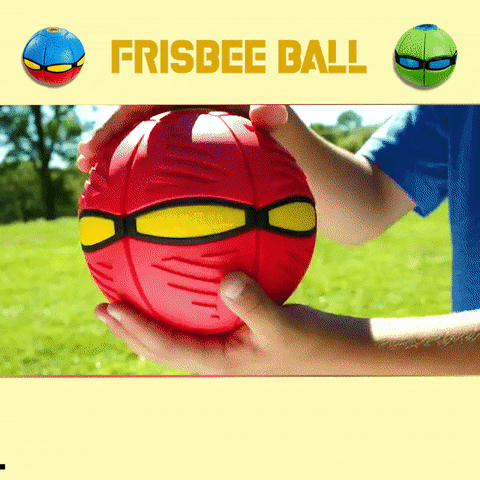 Frisbee Ball is a unique sports toy that transforms from a 9" flying disc to a 6" fun ball when thrown! Its time-delay transformation adds a twist to the classic outdoor game of catch. If it lands on a sloped roof, it pops open and rolls right off, it's not a flat ball for long! Throw a disc, catch a ball!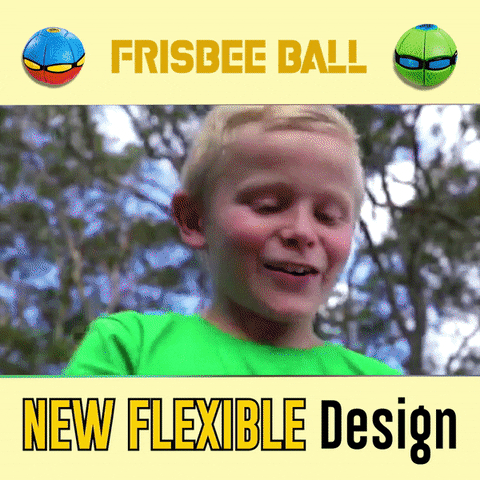 Get ready to play ball like never before! High-tension strings provide a spring-action barrel with a power-boost sweet spot that will give you Grand Slam capability. Playing a game of flag football has never been so easy! This full-sized football has a Velcro flag that rips from the ball to end each down. The ball and flag are soft, durable, and waterproof for active play that is perfect for any weather.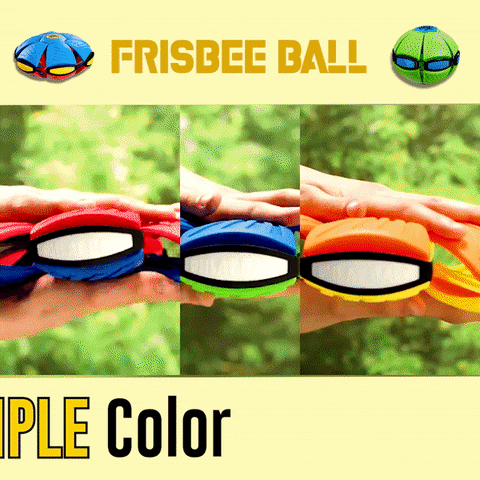 It is easy to transport and store. Frisbee Ball is easy to take with you for on-the-go fun. Just pack it flat and slide it into your backpack for after school fun with friends! 
FEATURES: 
1. Encourage parents-children interaction 
2. An interesting and fun game for everyone 
3. Suitable for all age groups 
4. Suitable for active children 
5. Minor exercises and body coordination 
6. Promote active and healthy child growth 
7. Easy and fun to play 
8. Suitable to play indoor or outdoor
PACKAGE INCLUDES: