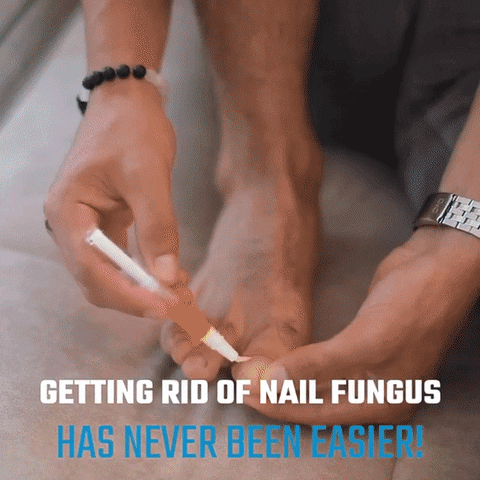 Be more confident in yourself and watch your Nail Fungus Disappear when you use our New Bio-Pen. With 100% NATURAL herbal ingredients its safe and effective to use on all types of nail damage or infection. The Nail Repair Bio-Pen is everything you need to regain the shine and beauty of your nails. You will have natural healthy looking nails in just a few days!

Dermatologist Approved - Our Bio-pen has been medically tested and proved to improve your nail health.
100% Natural - Our anti fungal nail pen is full of natural ingredients so you can use with peace of mind.
Maximum Effectiveness - Stop fungus in its tracks, our Fungal Nail Repair Bio-Pen penetrates the nail bed and kills the bacteria. Contains bio enzymes which stimulate blood flow and healthy nail growth. Antiseptic and anti bacterial properties help to eliminate the odour caused by fungal build up.

Fast Acting - Our bio-pen is fast acting and long lasting. Never worry about nail fungus again.

Ergonomic Design - Our bio-pen is small and compact. Easy to use & easy to store for handy nail treatment anytime. 
Our bio-pen is proven to improve your nail health. Your brittle and fragile nails will regain elasticity once again, bringing out the beautiful natural shine everyone loves.