Make your finger agile with is amazing practice equipment!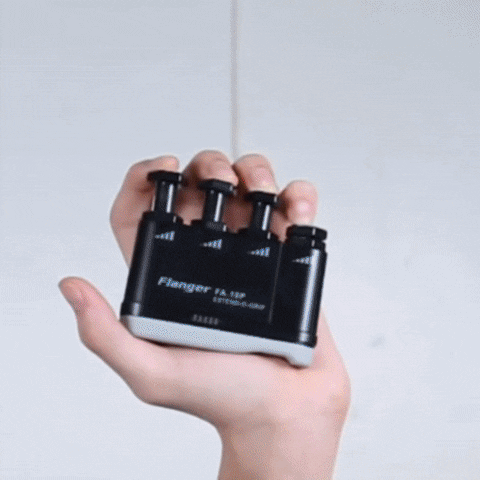 Wish to have flexible & strong fingers just like every other master guitarist? Practice pressing using the Guitar Flexi-Finger Exerciser, a perfect presser equipment that simulates all sort of gaps & stiffness similar to a real guitar's chord!
The Guitar Flexi-Finger Exerciser is an innovative training equipment that specifically improves finger-based technique used for all sorts of instrument, such as flexibility, finger lifting speed for guitar, piano & more.
The Guitar Flexi-Finger Exerciser's detailed design consideration have gave it some amazing & technical features, such as extendable finger gaps & independent adjustable stiffness for all 4 finger presser!

FEATURES-:
Great Practice Equipment for Beginners & Professionals
Extendable Finger Gaps
Independent Adjustable Stiffness
Suitable to Practice Flexibility, Finger Lifting Speed & More Technique
PACKAGE INCLUDES-:
Guitar Flexi-Finger Exerciser