CLEAR ALL THE RUST & STAIN AWAY OF YOUR IRON!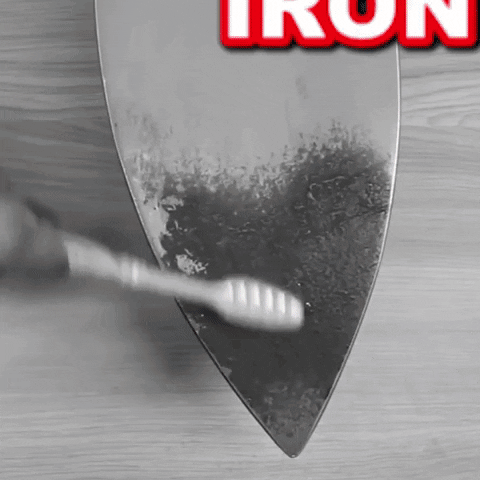 If you've ever failed to remove the burnt spots, stains, or rust on your iron bottom, you no longer have to worry! Iron Stain Remover has special functions for rust and coking on an iron, which can keep your favorite iron looking brand new!

Iron Stain Remover has strong detergency. These fibers are firm enough to strip away tough stains and rust without worrying about scratches. No more stains and rust on your iron and your cloth will be kept wrinkle-free!
Iron Stain Remover is mainly made of glass fibers and it is very compact & convenient to carry around. Let's give your favorite flat-iron and household surfaces a clean start!
HOW TO USE-:
Remove the parts of the outer layer for use.

Put some pressure while scrubbing.  

Moistened with some water and dish soap or powder for tougher areas.

Wash with clean water after finish scrubbing.
FEATURES-:
Scratch away the burn spots, rust on the bottom of your iron 

Strong detergency & effective

Durable & firm

Compact & convenient
***Notes-: Wearing gloves when using it, as the material will hurt your fingers so use with caution! After use please rinse and place out of the reach of children!
SPECIFICATIONS-:
Material: Glass fibers
Size: about 5.2*3 cm
PACKAGE INCLUDED-:
2 x Iron Stain Remover (Color will be sent randomly)