THE GREAT TOOL COVERS ALL THE INTERNAL ROUTING JOBS ON YOUR ROAD AND CYCLO-CROSS BIKES
New cables, housing, or hydraulic lines are an easy way to make your bike feel new again. The crisp shifting and dependable stopping power of new lines is a simple upgrade for any bike and right now is the perfect time to make these improvements. However, for many mechanics, routing cables and wires through a bike frame is one of the most dreaded tasks of all maintenance jobs. Threading these critical components from the front to the back of the bike frame has caused more than a few frustrated moments throughout bike shops.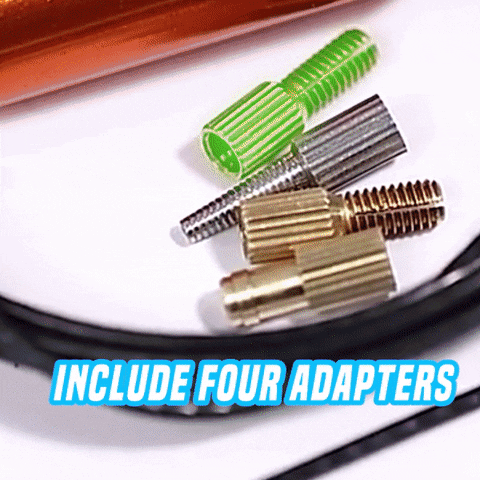 With the help of Magnetic Internal Routing Tool, the task of routing hydraulic hoses, Di2 wires, and mechanical cables has been greatly simplified and keep the tool anywhere in case of unexpected maintenance needs. Using the tool's powerful large magnet on the outside of the frame to direct the cable, thread the guide cable through the inside of your bike frame, following the path that you will later be routing cables, wires, or housing through.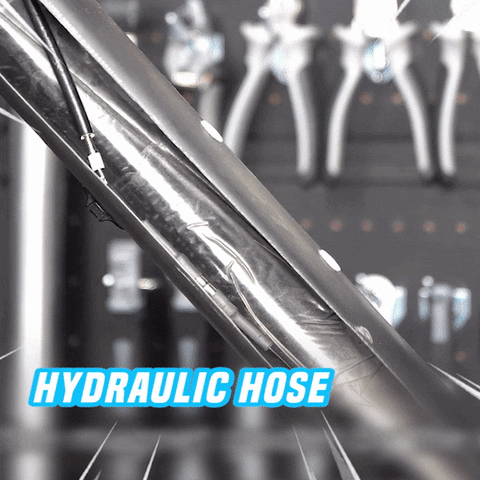 Magnetic Internal Routing Tool is amazing and how much easier this tool makes the bike maintenance job. It has all the bits and grooms for various dimensions of cables, housing, and wires, so you can route anything and do it efficiently
FEATURES: 
1 Made of high-quality metal and plastic material with the features of strong, sturdy and durable, has a long using life.
2 Polymer-coated, stainless steel inner cable reduces the sliding resistance to achieve lighter and quicker operation and is rust resistant.
3 The main magnet can be used to pull another magnet through a frame tube.
4 The flexible magnet is used to retrieve another magnet tip from within the frame.
5 With six accessories to meet the requirements to the maximum.
SPECIFICATIONS: 
1. 

Material: metal and plastic




2. Type: Cable routing tool
3. Function: For bicycle internal hydraulic change
4. Soft glue magnet double lead
5. Multi-type line pipe adapter 
PACKAGE INCLUDES: 
1 x Magnetic Internal Routing Tool