SILICONE SCRAPER MAKES CLEANING THE STUCK-ON FOOD FROM COOKWARE A BREEZE!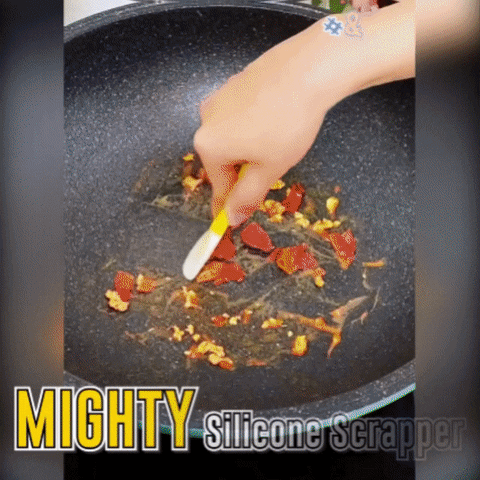 Mighty Silicone Scraper scrape your pans clean with this heat and stain-resistant silicone pan scraper. The silicone head won't scratch non-stick surfaces, is heat-resistant and safe to use with food.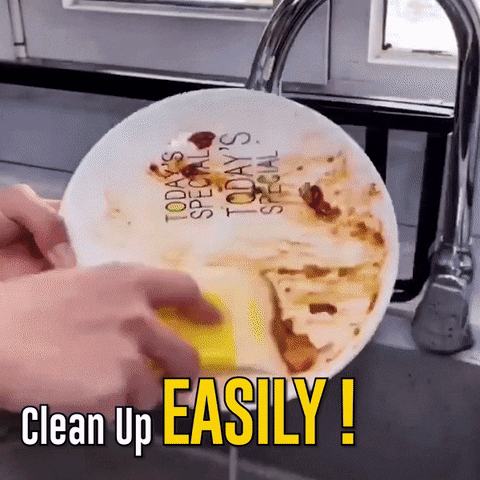 A Mighty Silicone Scraper made with a PP handle and it is comfortable to hold, can clean your pan easily. As well as it consists of hook design and easy to hang, space saving. It can be packed into a backpack or suitcase for easy travel or camping. It is sturdy and lightweight, and the overall design is simple and easy to clean.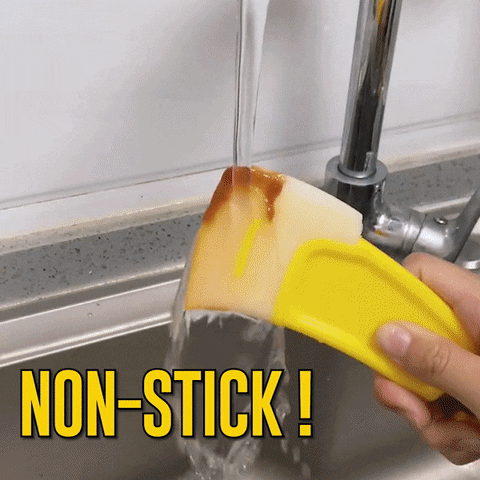 High quality materials, environmentally friendly, non-toxic, safe and efficient, neatly placed to save space, and paying attention to regular cleaning can also extend the service life and improve the quality of life of small objects.
FEATURES: 
1. Made of silicone material, soft and flexible, and will not harm your pan or other kitchenware.
2. Comfortable to hold, can clean your pan easily.
3. Hook design, easy to hang, space saving.
4. Durable and non-stick.
5. Size: 14cm x 6cm/5.5" x 2.4" (Approx). 
PACKAGE INCLUDES: 
1 x Mighty Silicone Scraper