An Essential Tool for All Camping Lovers!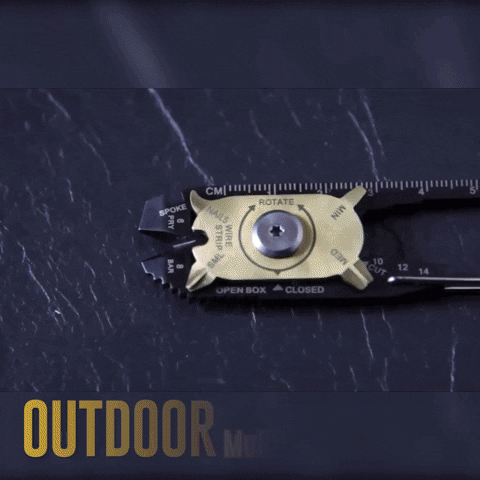 Carry several tools which are heavy and unnecessary during camping? This multifunctional Outdoor Camping Tool can definitely solve your problem!
Campers often bring an assortment of tools along on their adventures to help make any repairs necessary while on the trail. Historically, campers would often find it necessary to assemble a small toolkit from scratch, containing everything they may need while in the wilderness. However, this Outdoor Camping Tool can definitely reduce the burden of hikers as it contains a variety of tools in one housing.
Besides, these multi-tools are very useful for outdoor enthusiasts as it is convenient and lightweight. It provides 20 different functions such as: -
Measuring Tools
Wire Stripper
Bottle Opener
Elastic Key Ring Buckle
Sharp Cutting Knife
1/4 Wrench
Cross Screwdriver (small)
One-Word Screwdriver (small)
One-Word Screwdriver (Middle)
One-Word Screwdriver (Large)
Bicycle Spanner
Manicure Cleaning Knife
Sawtooth Cutter
Cross Screwdriver (Middle)
5/16 Wrench
Nail Puller
3/8 Wrench
1/2 Wrench
9/6 Wrench
Nail File
FEATURES: -
Great for simple tasks and repairs

Eliminate the need to select and purchase separate tools

Keep everything together and prevent you from losing any of the individual items

Can be worn on a belt or strapped to the outside of your pack

Easy to access and use

Rotating wheel design, just gently turn the wheel in the middle of golden can easily switch using the tool

Can use more than one tool at a time

Lightweight
SPECIFICATIONS: -
Material: Gold titanium coated disc, black stainless steel body, carbon steel blade

Size: 80 x 25 mm

Color: Black & Gold
PACKAGE INCLUDES: -