Cut perfect shaped cloth for your next homemade blanket! 
Measure & cut perfectly symmetrical shapes of cloth for your next blanket with the Patchwork Ruler! Never ever miss a single inch again!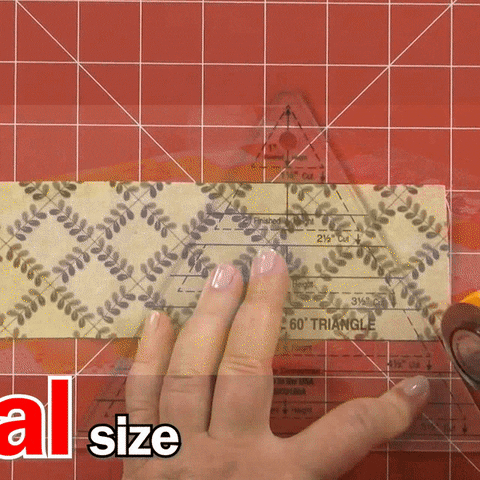 The Patchwork Ruler is fully transparent with printed measurement on it for maximum precision when cutting, perfect to cut multiple pieces of symmetrical shaped cloth for sewing purpose!
The Patchwork Ruler is made with high quality Acrylic material, with accurate measurement printed on top with exquisite & precise printing process, ensuring the inks to last for a very long time!
SPECIFICATION-:
Rhombus Length 15 cm/5.91"

Triangle Length 13.5 cm/5.31"

Hexagon Length 9 cm/3.54"
FEATURES-:

Made of Transparent Acrylic Material & Exquisite Printing Process with Long-lasting Inks
Lightweight & Easy to Use
Suitable To be Used For Measuring, Drawing & Cutting
PACKAGE INCLUDES-:
1 x Hexagon Patchwork Ruler
1 x Triangle Patchwork Ruler
1 x 45° Rhombus Patchwork Ruler
1 x 60° Rhombus Patchwork Ruler