Have trouble feeding your pet medicine? Afraid of getting bitten by your beloved kitten? Simply use the Pet Tablet Feeder for an easy & quick medicine feeding session!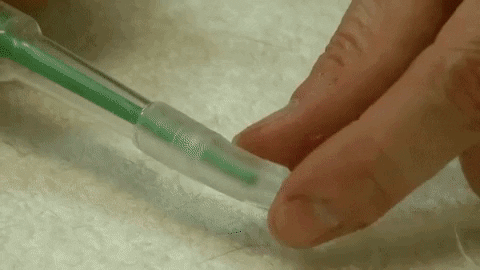 The Pet Tablet Dispenser is a no-brainer solution for every pet owner out there! Feed your pets quickly, effectively & safely in just a split seconds, worry not for having your finger bitten or your pet getting choke!
The Pet Tablet Dispenser is made out of FDA approved food-grade material, its soft silicone tip design ensure no damage or pain is caused to your pet while feeding medicine straight into their throat! It can be used for medicine such as solid pills, capsules & even liquid! Simply load the pill in, insert it toward your pet's throat & push the piston for a quick medicine release. 

FEATURES-:
✔ Material: Made of 100% food-grade material silicone, soft & smooth tip, washable and reusable, also safe and non-toxic. 
✔ Useful Design: With this tablet dispenser tool, you can pop the pill directly into your pet's throat. The pill will not be spitted out, convenient for feeding. Liquid Medicine can also be fed easily.
✔ Perfect Controlled Feeding: Ideal for controlled feeding for puppy, kitten, and other animals. Can also be used for small animals that have not yet begun to eat on their own. Suitable for feeding your small pets supplement, milk, water, medicine, or other liquid food.
✔ Easy to Use: Gently push the plunger with your hand to feed the pill or milk to your pet's mouth. This dispenser has two silicone soft tips, the opening side is used to feed solid medicine, while the closed side is for feeding liquid.
PACKAGE INCLUDES-: