INCREASE WORKPLACE SAFETY AND CLEANLINESS WHEN WORKING WITH COMPRESSED AIR!  
Using a Retractable High Pressure Dust Gun that easily retracts the hose will minimize the risk of hoses and cables lying on the floor when they are not used. Ideally, hose reels should be installed in an overhead position to keep the floor area clear and make them easily accessible for workers.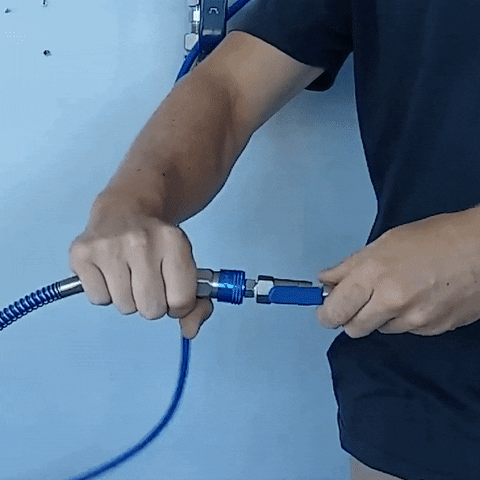 Retractable High Pressure Dust Gun is a device used for applications requiring compressed air like removal of debris, non-contact drying and blowing. It consists of a nozzle that is attached to the airline, which delivers a steady stream of compressed air.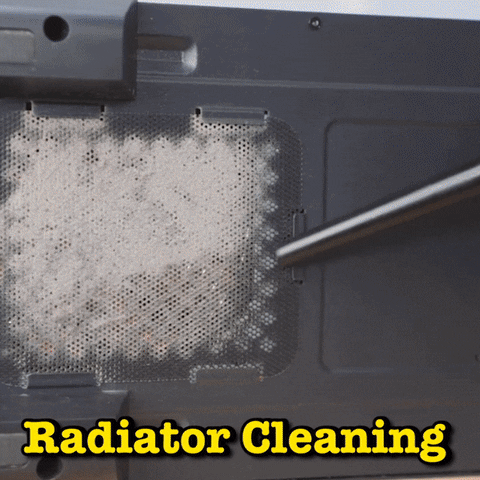 Retractable High Pressure Dust Gun control the air flow by turning the flow control knob conveniently located above the handle. It is powerful, low consumption and energy saving.  It comes equipped with an ergonomic soft grip, comfortable to hold and easy to squeeze the trigger. The plastic body provides comfort and grip when used in this application and prevents cold hands during use.
FEATURES:
1. Energy saving, strong air absorption and high pressure resistance.
2. Compact design makes the cleaner easy to carry.
3. The trigger and the handle are integrated, making it easier to use the dust gun. The hook of the air gun can be rotated according to your operation, please adjust it yourself.
4. High-strength stainless steel, durable and comfortable handle control and insulated handles.
5. Most suitable for cleaning work in some narrow and high places and in the trachea that are not in contact with some hands, such as: narrow, high, in the trachea, Inside the machine parts and so on.

SPECIFICATIONS: 
1. Nozzle Length: 505mm to 650mm
2. Maximum Pressure: <=0.8Mpa
3. Adaption Pressure: 0.2~0.4Mpa
PACKAGE INCLUDES: 
1 x Retractable High Pressure Dust Gun