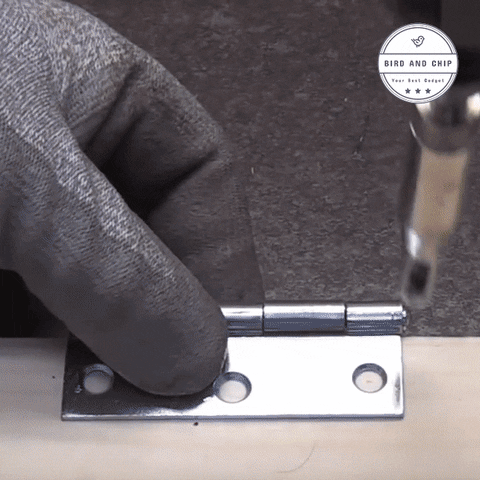 These Self-centering Drill Bits put hinges in the center where they should be. It comes with the eight of the most often used sizes of carpenters, mainly for cabinets, furniture makers, and other woodworking trades. It is easy to use and install and will give perfect accuracy without shifting.
16-in-1: 5/64', 7/64'', 9/64''*2, 11/64'', 13/64'', 5mm and 1/4 with 1 Hex Key & 8 Replacement bit. All center drill bit shank diameter is 6mm. Suitable for most general purpose electric drills.
The bits are surrounded by spring loaded guides that have a window to show the drill bit depth while making adjustments.135° inclined blade drill bit make drilling easier and faster. Sawdust will be automatically discharged from the top of the holes on both sides, without drill blocked.Drill bush for precise positioning, will not shift.
The spring loaded guide centers the built-in drill bit inside the holes of a door hinge, cabinet hinge, bracket, or other hardware that requires a centered pilot hole. Widely be used for carpenters, cabinet, furniture makers and other woodworking,etc.

PACKAGE INCLUDED:-
1 x 8pcs of Self-Centering Drill Bits