NEVER SORT, MATCH OR SEARCH FOR SOCKS AGAIN!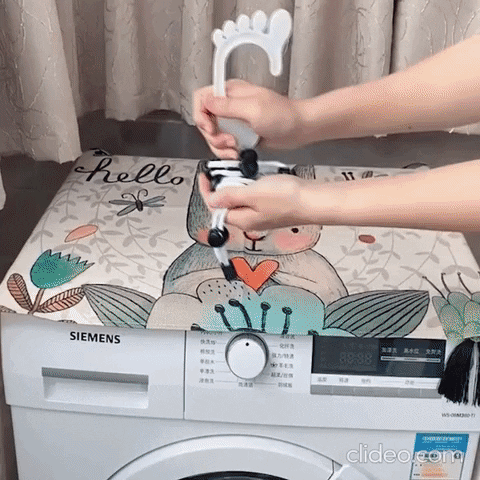 Socks are easy enough to clean by just throw them in the washer with the rest of your dirty laundry, then wait for the batch to finish. Socks are tiny pieces of garment and finding matching pairs can waste a lot of time you'd probably rather spend somewhere else.

A sock organizer is a simple and easy-to-use sock laundry and organizing tool designed to keep socks in pairs while washing, drying and storing, so you never have to sort, match or search for socks ever again! It's the only sock loss prevention and storage system on the market.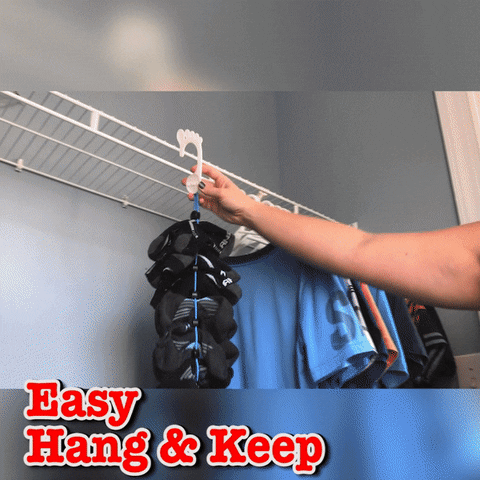 In fact, you can use the socks organizer to hang your socks in the closet with the rest of your clothes, as it comes with a detachable hook, so you can free up the drawers for other delicate items in your wardrobe. To remove socks, just pull them out of the loop they're inserted in and you're set, with no need to adjust the sliders to keep the rest of the socks in place.
FEATURES: 
1. Washer-safe and dryer-safe. 
2. Each socks organizer holds 9 pairs of socks. 
3. Cord does not bleed or fade. 
4. Works with any size of socks (baby - adult). 


HOW TO USE: 
1. Put dirty socks between two clips on the sock collector tool.
2. Tighten the socks by the clip (not too tight).
3. Remove the hanger and put the tool chain in the washing machine to wash and dry.
4. Hang the clean socks with the hanger in your closet after dry. 
PACKAGE INCLUDES: 
1 x Socks Organizer