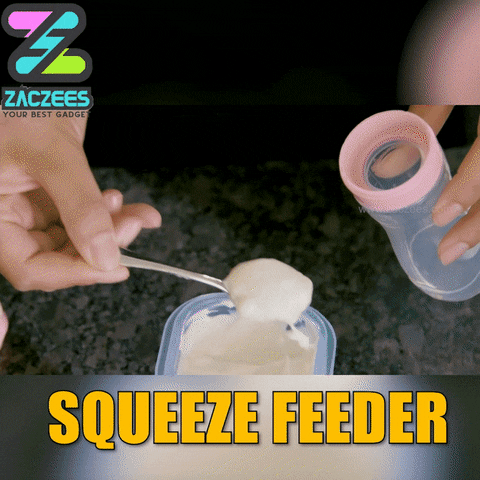 Simply fill the 

Squeeze Feeder

 

with the desired amount of baby food, cereal or fruit purees, and give the soft silicone feeder a gentle squeeze! The baby food is allowed to pass through a hole in the spoon's neck and onto the spoon!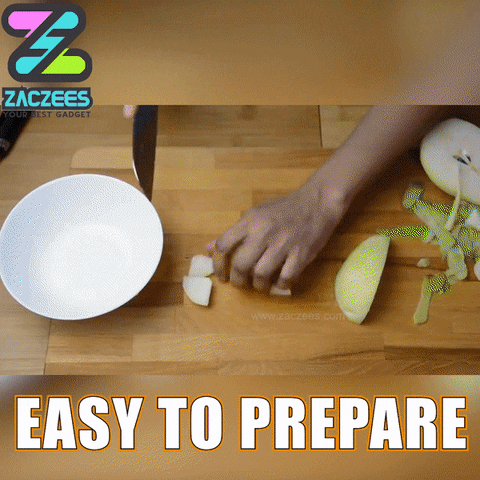 Because it's safe and easy, the Squeeze Feeder is great to use anywhere. The protective cover keeps food from leaking, making the Squeeze Feeder ideal for traveling purpose. Squeeze Feeder is also great for milk and formula. Feeding time has never been so easy! 
Squeeze Feeder
has a soft bottle body made from silicone and it is
BPA free
! 
The bottle is flexible and soft for baby's comfort and protection. Hygienic cover wraps around the spoon to prevent food from leaking. Twist hygienic cover at base of spoon to remove. Suggested for baby up to 4 months plus.
FEATURES:-
Offers a cleaner, easier way to feed baby semi-solid foods using just one hand.
Gently squeeze the silicone base until desired amount of food collects on the spoon.
Excellent to use anywhere - portable BPA-free silicone feeding spoon holds 3 ounces of baby food, cap keeps spoon sanitary in your purse or diaper bag
90ML silicone baby bottles with spoon feeder, ergonomic shape is easy to squeeze, down to the last bite, also great for milk and formula.
The silicone feeding bottles can be re-used for future feedings, and are dishwasher, steam, and microwave safe.

PACKAGE INCLUDED:-