Let This Special Tea Bomb lightens up your day.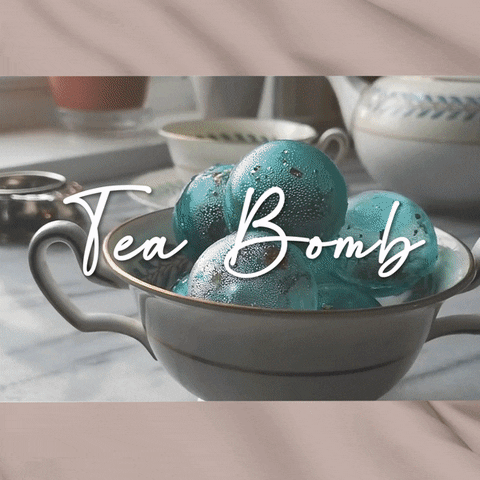 Why need Tea Bomb Molder?
Can create multiple tea bombs, save your time.

Perfectly sphere-shaped Tea Bombs fast and easy.


Easier to pop and remove from the mold

Make process Quicker, Neater, and with NO Huge Mess!
HOW TO USE:-
Melt isomalt.

Apply melted isomalt around the edges of the Tea bomb molder, you can also add food dye in this step.
Leave the Tea bomb molder for around 10 min to harden the isomalt.

Put in tea leaves or tea bag.

Turn an empty isomalt half-sphere over and melt the flat edge with a heated pan.

Immediately place the melted isomalt on top of an isomalt half bomb with tea leaves inside to seal the tea bomb.

Repeat all the steps and you're done!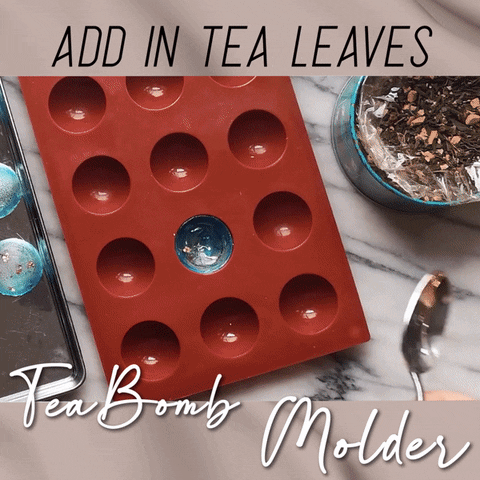 FEATURES:-
Makes

 12 Tea Bombs at 1 time.
Ultra-flexible which allows the tray to be folded without damage into a storage space until next use.
With super heat insulation and heat resistance of up to -40°F - 446°F.
Easy to Clean. Simply toss them in the dishwasher or rinse them in water and let them dry.
Perfect for High-Tea, birthday parties, holidays, weddings, and other celebrations.
PACKAGE INCLUDED:-
1x Tea Bomb Molder (24 holes)