Twist & Pull, Say bye to all the broken screw!
Is the head of the toilet's bolt broken? Found unremovable screw stuck in the wall? Drill a hole through it & pull the troubling bolt out with the Thread Extractor!
The Thread Extractor allow quick & easy removal of difficult broken bolts by gripping it tight from the inside! Simply drill a hole through the broken bolt & insert the Thread Extractor, you will be able to quickly removes any screws & bolt effortlessly!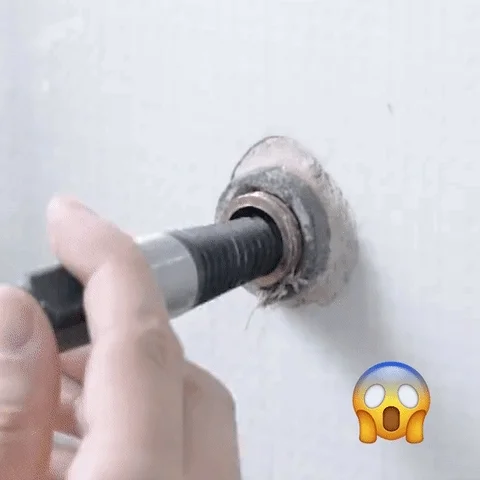 The Thread Extractor comes in 5 different model, each to fit different sizes of bolt & screw. A small & convenient storage box is also included with the Thread Extractor, making it extremely practical & easy to bring around for unscrew bolt & screw at different places! 
SPECIFICATION-:

Model: 

1/8", 1/4", 5/16", 7/16", 9/16"

Thread Removal Range: 

7/16"~9/16" M11~14

1/8"~1/4" M3~6

1/4"~5/16" M6~8

9/16"~3/4" M14~18

5/16"~7/16" M8~11
FEATURES-:

Easily Removes Broken Bolt & Screw
Easy & Practical to Use
Comes with 5 Different Size of Thread Extractor
Convenient Storage Box Included
PACKAGE INCLUDES-:
5 x Thread Extrator
1 x Storage Box