STOP WATER FROM RUNNING ON THE FLOOR OR OVERFLOWING!  
Most homeowners don't think about their washing machine hoses after they are first installed. Unfortunately, these inconspicuous and inexpensive plumbing components flood a lot of houses. Your washer and dryer pose one of the greatest threats when it comes to flooding in the home. A Washing Machine Floor Drain Connector could be your first step towards your home protection and prevent water from running on the floor or overflowing.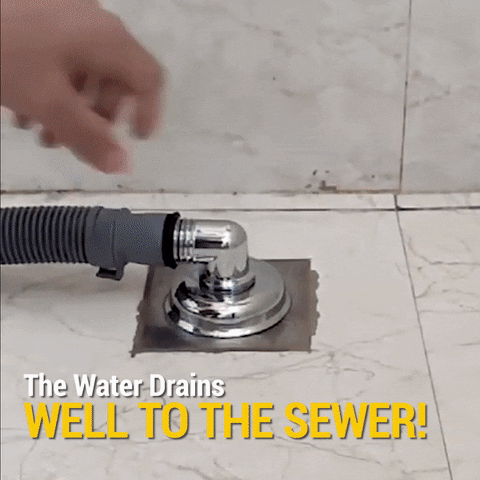 Washing Machine Floor Drain Connector provides a connecting structure of a floor drain joint and a water drainpipe of a washing machine. The connecting structure comprises the floor drain joint and the water drainpipe, wherein the water drain pipe is in buckled connection with the floor drain joint, when the washing machine vibrates or the water drain pipe is slightly pulled, the floor drain joint cannot automatically fall off.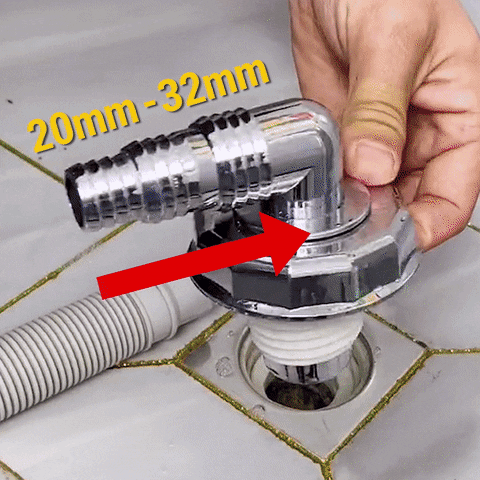 In addition, when the floor drain joint is connected with a floor drain on the ground, the scattered flowing of the sewage flow can be well avoided. The Washing Machine Floor Drain Connector can be connected with the washing machine hose to make it more convenient for cleaning.
FEATURES: 
1. Made of high-quality metal material.
2. Durable and firm, anti-corrosion and has a long service life.
3. Used for the washing machine deodorizing and preventing backwater.
4. The washing machine connector needs to be connected to the washing machine floor drain cover before it can be used.
5. Plug and play, easy and convenient to use and operate.
SPECIFICATIONS: 
Material: Metal
Diameter: 76 mm / 2.9 inch
Color: Silver
PACKAGE INCLUDES:
1 x Washing Machine Floor Drain Connector