REMOVE ROUNDED LUG NUTS LIKE A PRO!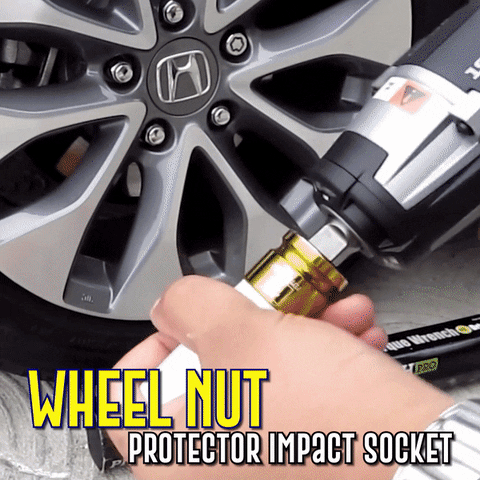 Many a time, when you try to take these lug nuts off, it so happens, that the lug wrench slips and rounds off the edges of the bolts. So, it becomes extremely difficult to take that lug nut off when you want to change it.  And, this time around you could remove rounded lug nuts like a pro with Wheel Nut Protector Impact Socket.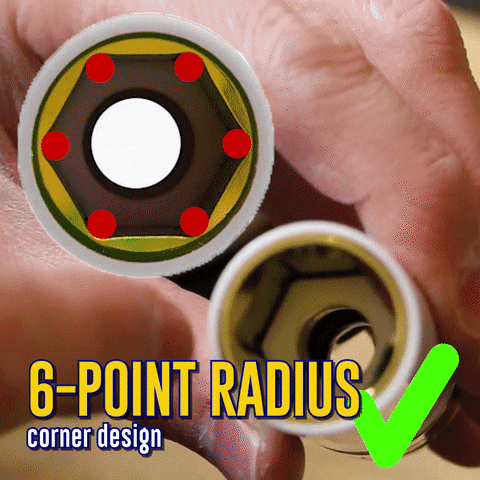 Wheel Nut Protector Impact Socket with non-marring, color-coded, thin-walled wheel rim protectors, they leave no scratches or signs of wear on the bolt tops, wheel rims, or lug nuts and to keep your wheels looking their best.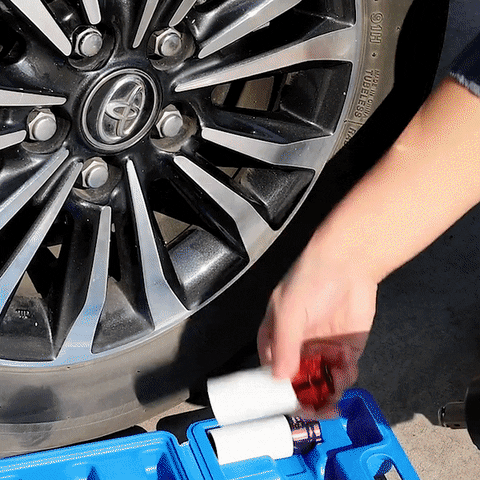 Those Wheel Nut Protector Impact Sockets are made from high-strength chrome molybdenum steel with a colored surface for easy identification. Each socket includes a soft nylon insert that helps to prevent damage to the rim finish. It Includes 360° non-scratch sleeves and inserts that protect bolt tops, wheel rims, and lug nuts from scratches during use. Wheel Nut Protector Impact Socket is packed in the plastic blow-molded carrying case for easy storage or transportation. 
SPECIFICATIONS: 
1. Size: 1/2 inch drive,17mm, 19mm and 21mm Teflon protective wheel CR-MO socket. 
2. Material: Chrome Vanadium Steel. 
FEATURES: 
1. High quality.
2. Protects car wheels and bolts against damage.
3. Protective material is Teflon, not plastic.
4. Corrosion: hardened, tempered and anodized. 
5. Hard wearing nylon sleeves on the outside of the sockets protect the wheels. 
6. Equipped with a convenient storage box. 
7. Different colors for easy identification. 
PACKAGE INCLUDES: 
3 x Nut Sockets

1 x Plastic Storage Box