THE PERFECT TOOL TO REMOVE THE TRAPPED IN THE CLEANSER ARM!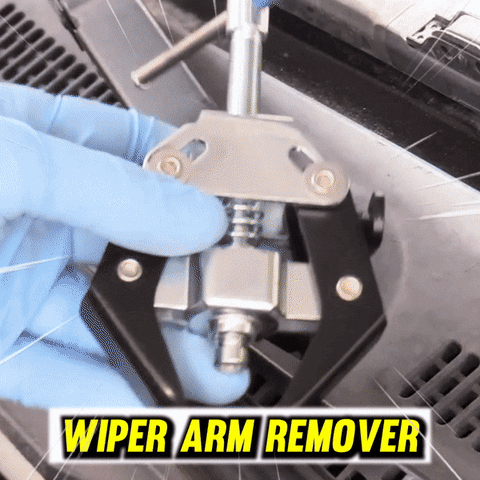 Are you having trouble keeping a clear windshield? If so, this can impair your visibility while driving in the worst of conditions such as heavy rain and snow. It goes without saying that the problem needs addressed, and that may be as simple as changing your windshield wipers or wiper blades. Wiper arms are spring loaded and if you have the wiper blades removed and you accidentally let the wiper arm swing back it could break the windshield! Wiper Arm Removal can help you remove windshield wiper arm easily without damage your windshield.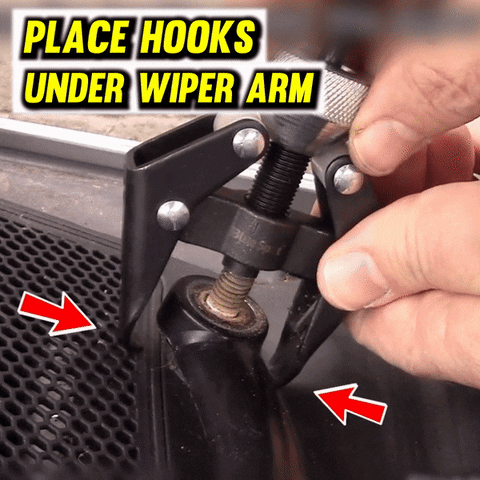 Wiper Arms Removal designed for professionally dual-purpose use. It can use to remove windshield wiper arm and also to remove battery terminal clamp without damage to cause battery post. It is easy and safely to remove the stuck on the wiper arm. You just need to simply slide the tool's adjustable arms behind the wiper arm, then spin the large threaded adjustment nut to secure the tool's arms.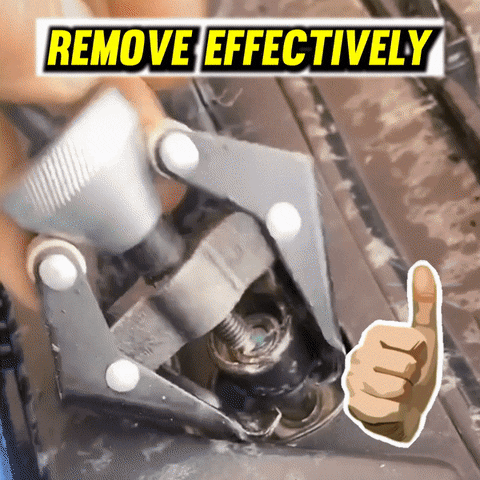 Remove screwed-on windshield wiper arms that fit over a tapered spline. To begin the removal process, spin the T-handle on the threaded shaft clockwise. That action will pull the wiper arm off of its mounting shaft and, voila, your wiper arm is pulled off without damage or colorful language.
FEATURES: 
Battery terminal and windscreen wiper arm alternator bearing puller tool
Remove stuck on wiper arms that haven't been taken off for years.
Fastened securely to the wiper arm before commencing the pull.
The sprung loaded arm ensures a perfect grip, pulling the wiper arm squarely off every time.
Remove bolted-on windshield wiper arms that fit over a tapered spline.  
Remove over tight battery terminals and some alternator bearings.
Jaw opening 6-28mm for wiper arms with an o/d up to 40mm. Maximum opening: 28mm. Maximum Collar Size: 40mm.
SPECIFICATIONS: 
Maximum opening: 28mm
Maximum Collar Size: 40mm
PACKAGE INCLUDES: 
1 x Battery Terminal and Wiper Arm Removal