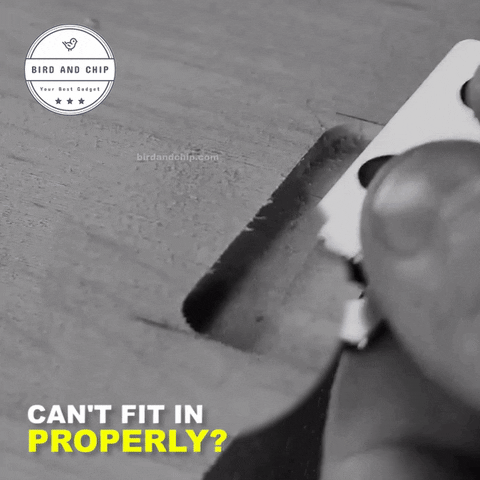 Wood Carving Chisel is a MUST HAVE ITEM in your toolbox!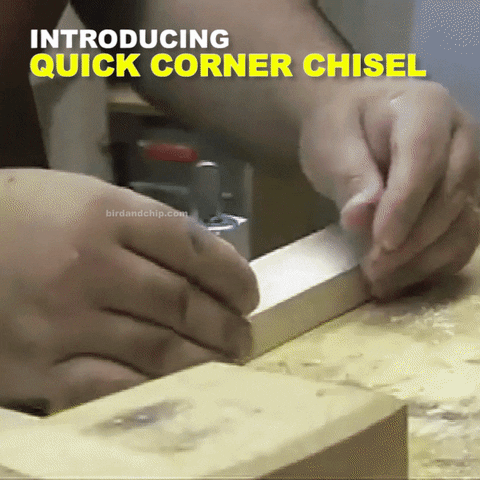 Accurately carve the inside round corners, cut out of your woodworking router projects.
A must-have for hanging doors, this right angle wood chisel is more efficient than a hand chisel, and works quickly to ensure that corners are perfectly square.
Compact enough to carry in your pocket, with a 3/8-inch cutter edge, this handy tool creates a 90 degree square corner when simply placed on any corner and tapped with a hammer.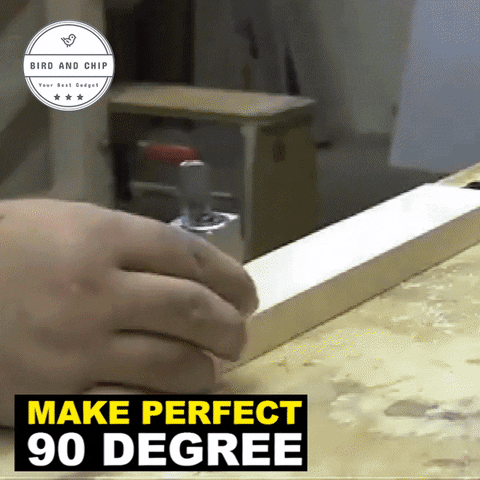 You get the right fit every time with minimal maneuvering.
Designed to create square corners in router hinge recesses, door lock recesses, hinged mortises, wood flooring stock, picture frames, and other applications where precision corners are desired.
FEATURES 
SQUARE UP YOUR INSIDE CORNERS: Use this corner chisel to quickly, easily and accurately chisel out the corners of your mortised hinge recesses. Perfect for when your router creates the perfect mortise but leaves a "rounded" corner behind.
MULTIPLE APPLICATIONS: Designed to be used to create square corners on router hinge recesses, door lock recesses, wood flooring stock, picture frames and many other applications where a 90 degree corner is needed.
SIZE MEANS EVERYTHING: 3/8" width of each side of the chisel from the edge to the corner makes it the perfect size to cut corners with ease.

CUTTING CORNERS IS A GOOD THING:

Spring-loaded chisel is sharpened and ready to use right out of the package; Cutter aligns with both edges to produce a perfect 90-degree corner; Simply place in any recess or corner, tap with a hammer (not included), and remove any cutout waste so you are left with a clean, square (90-degree) inside corner.
HIGH QUALITY: Constructed with a high-speed steel (HSS) anvil and anodized aluminum body for maximum strength and longevity that resists rust and corrosion. The anvil is tipped with a razor sharp blade that makes quick work of most any type of hard or soft wood.
LONG SERVICE: The chisel that has high accuracy is solid and durable which prolong the service life.
SPECIFICATIONS
100% brand new and high quality
Material: Aluminum alloy
Size: as the picture shows
Application: Carpentry
PACKAGE INCLUDED:-