REMOVE YOUR ZIPPER TEETH EASILY IN SECONDS!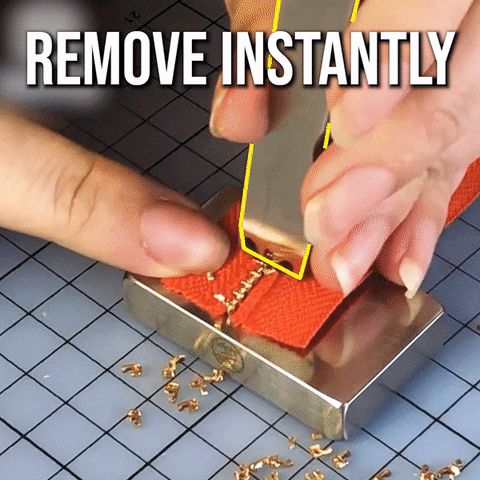 Finding an easy solution to remove zipper teeth? Hate spending a long time just to remove each and every zipper teeth? Zipper Teeth Remover is exactly what you are looking for!
Zipper Teeth Remover is a Dual-purpose zipper gear remover that comes with 2 edge sizes, 3# & 5#. It is designed to solve the problem of broken and stuck zipper teeth. Its simple design makes it very easy to operate.
Zipper accessory is entitled with high performance according to strict rule. Which is why this zipper remover is the best choice as it is made out of one of the strongest tool steel, Die Steel.
FEATURES:-
3# - 5# 

Dual-purpose Zipper Gear Remover

Precise measurement, allow you to perform perfectly & effortlessly
To solve the problem of broken and stuck zipper teeth
Made out of Die Steel, which is one of the strongest tool steel
Easy to operate, lightweight and practical
Hard texture, strong and durable
PACKAGE:-
1 x Zipper Teeth Remover set (3#-5#)